April 10, 2023
Benefits of New Construction Homes
From location to size and style, there are many reasons today's homebuyers are choosing new construction homes over existing homes from the resale market. Here are a few of our favorite benefits to buying a new construction home.
Personalization Options
With a new construction home, you have the ability to really make it feel like YOUR space! Choose your flooring, cabinet, and granite from our hand-picked design options to best fit your personal style. You'll also enjoy fresh paint and updated appliances when you choose to buy a new construction home.
Modern Layouts
Unlike homes built decades ago, new construction homes offer modern layouts to better accommodate your family's needs! Thoughtful, open-concept spaces can be used in multiple ways in new construction homes to provide the best flow and function to today's homeowners.
Energy Efficiency
With continuous advancements being made in construction technology, homeowners reap the benefits of increased energy efficiency in every new construction home. Thanks to the newest insulation techniques, homes stay warmer in the winter and cooler in the summer. This can even lead to more savings back in your pocket from decreased utility costs! 
Community Amenities
New construction communities often come with great amenities for new homeowners! Most Betenbough Homes' communities feature walking trails, parks, and gathering spaces for community residents. New construction communities are also built with homeowner convenience in mind and are located in close proximity to schools, grocery stores, and healthcare!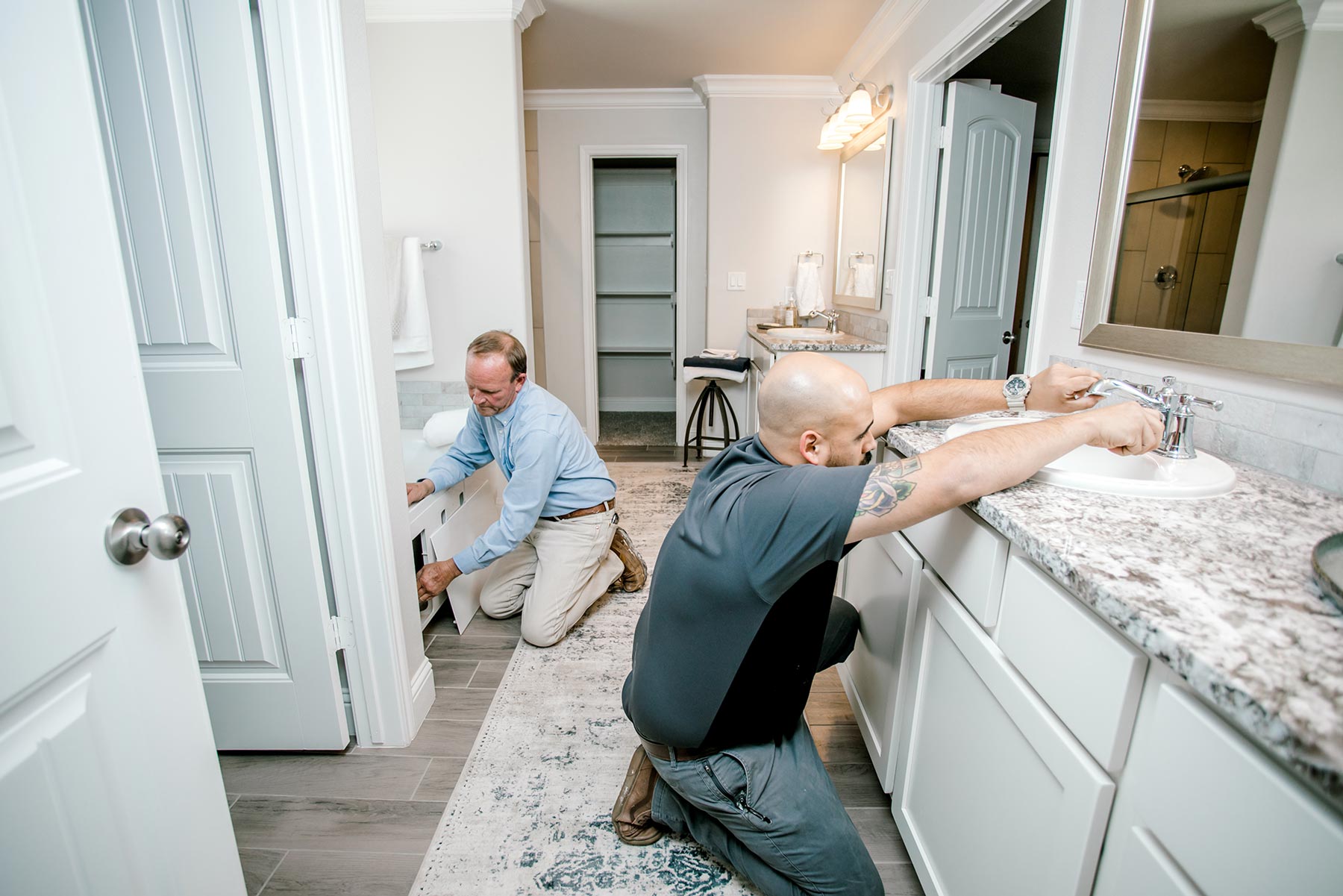 Home Warranty
The biggest benefit to buying a new construction home is the peace of mind it comes with. New homes often require much less maintenance, and, when something does need fixed, your new home warranty is in place to help! Every new Betenbough home is backed by a comprehensive 2-year express warranty, which guarantees the performance of all materials and installations, including both parts and labor on everything in the home! You can rest assured that your new home will be taken care of.
We want to help you find a home you'll love, in a community you'll love! Through April 30, take advantage of our $7,500* financial gift toward your new Betenbough home! Contact us, or visit a Betenbough Homes New Home Center near you, to get started on your new home journey!
*Our $7,500 financial gift for home buyers ended on April 30, 2023.